Sympathy for the devil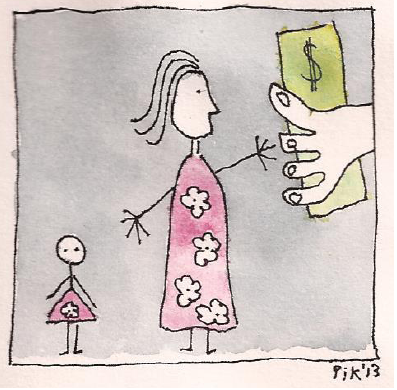 A British man, Richard Huckle, abused 200 children in Malaysia over a 10 year period. He bragged about his exploits to fellow abusers – so good was he at finding children to abuse that he wrote a paedophile manual.
http://www.bbc.co.uk/news/uk-36458472
A few days ago (6th June, 2016), he was handed 22 life sentences – but here is the catch, he must serve at least 23 years in jail. This man is 30 years old, he will be 53 if he serves the minimum sentence. He will have had time to consider how to perfect his act – at 53, still young enough to abuse even more children.
A man who abuses 200 children and shows no remorse should never be let out of prison. If he 'slips' after he gets out, that is more children added to his list – he is not about to reform.
This is an extremely light sentence by any standards and I saw a letter from a reader in the 'i' paper in the UK, questioning the lightness of the sentence. When you commit such a crime, you forfeit your right to sympathy – how many abused children does it take for a life sentence to be a life sentence?
Sympathy for the devil?
Please read the BBC article. Have a look at the young man's face – he was a teacher, coming to a poor region to 'help'. There are very many volunteers who come to Kenya to help in various orphanages and schools. Most have a good heart but it is worth remembering that for every Richard there are several others, who may not abuse at such a large scale but abuse children – and one abuse is really more than enough for a proper LIFE sentence.
As Richard bragged, it is easier to get children to abuse in poorer countries…
In online posts, Huckle had bragged: "Impoverished kids are definitely much easier to seduce than middle-class Western kids."
Commenting on one of his victims, he boasted: "I'd hit the jackpot, a 3yo girl as loyal to me as my dog and nobody seemed to care."
The sentiments of this human are vividly laid bare in the 2009 channel 4 documentary on child abuse in Kenya. Please watch the video embedded in this story.
http://www.channel4.com/news/articles/world/africa/untold+suffering+of+kenyas+children/3356597.html
These European tourists rarely face justice – 'let's not blow this out of proportion, it will ruin our tourism industry'.
However, since then, hotels have been stricter and so child sexual abuse at the Coast is now not happening in hotels but in the villas that are dotted all over the place. Private homes, run by paedophiles and their sympathisers – they still sponsor children to school – give them money and then avail them to tourists in the summer.
Organisations like Solidarity with Girls in Distress (SOLGIDI) and Solidarity for Women in Distress (SOLWODI) are doing what they can to get children of prostitutes going to school to break the cycle. I wrote an article about them a year ago when I visited their offices in Mombasa and spoke to Agnes Mailu and communicated by email to the founder, a Roman Catholic nun, Sister Lea Ackermann.
One of the workers in SOLGIDI told me that some workers in hotels will ring them when they sense that a child is at risk of being abused. The police will be called but these humans quickly escape and leave the country for the comforts of their homes abroad. There is no hunt mounted for them – there is no evidence. As long as extreme poverty exists, children in poor countries will continue to be abused until 'someone cares'.